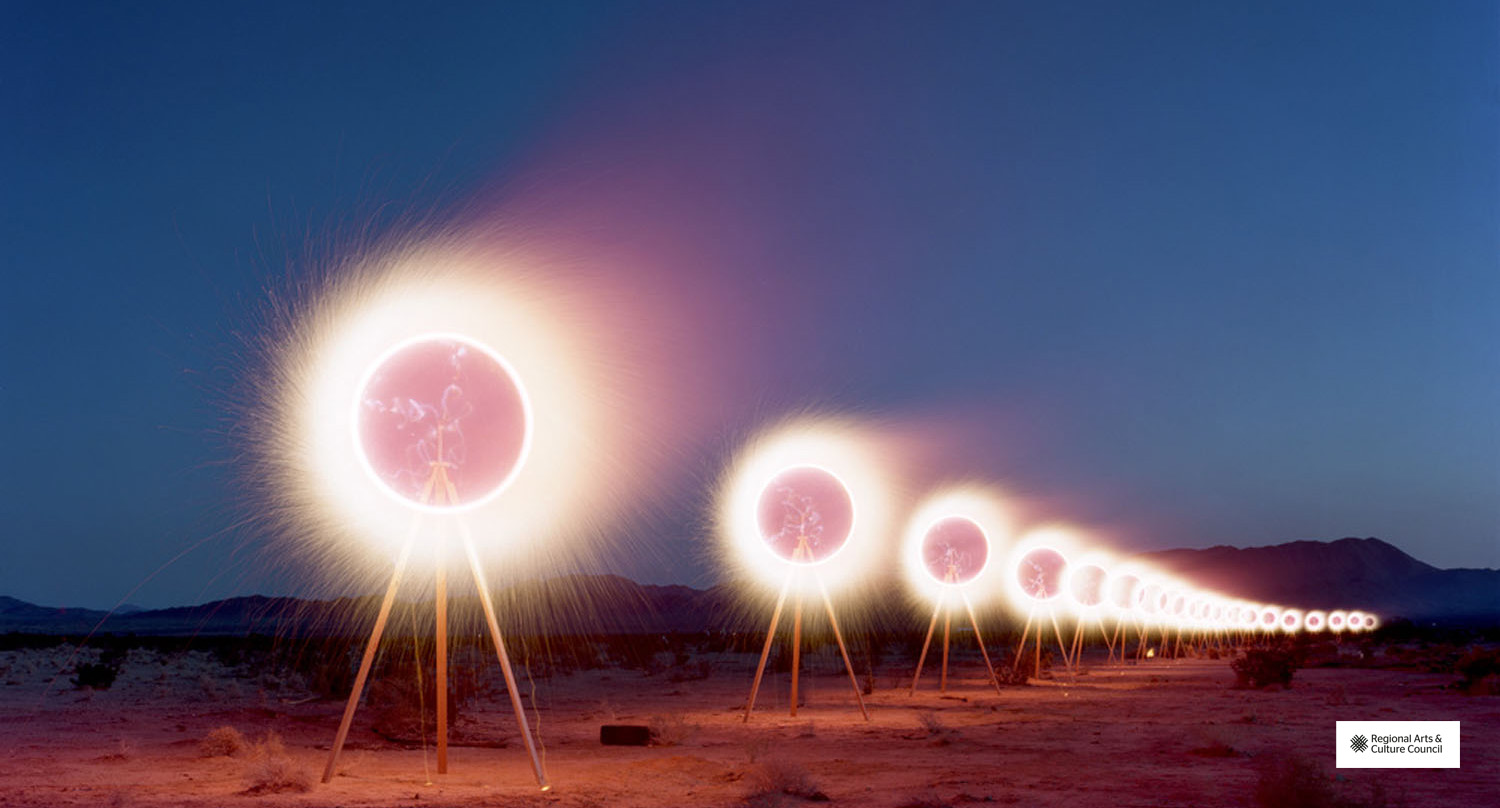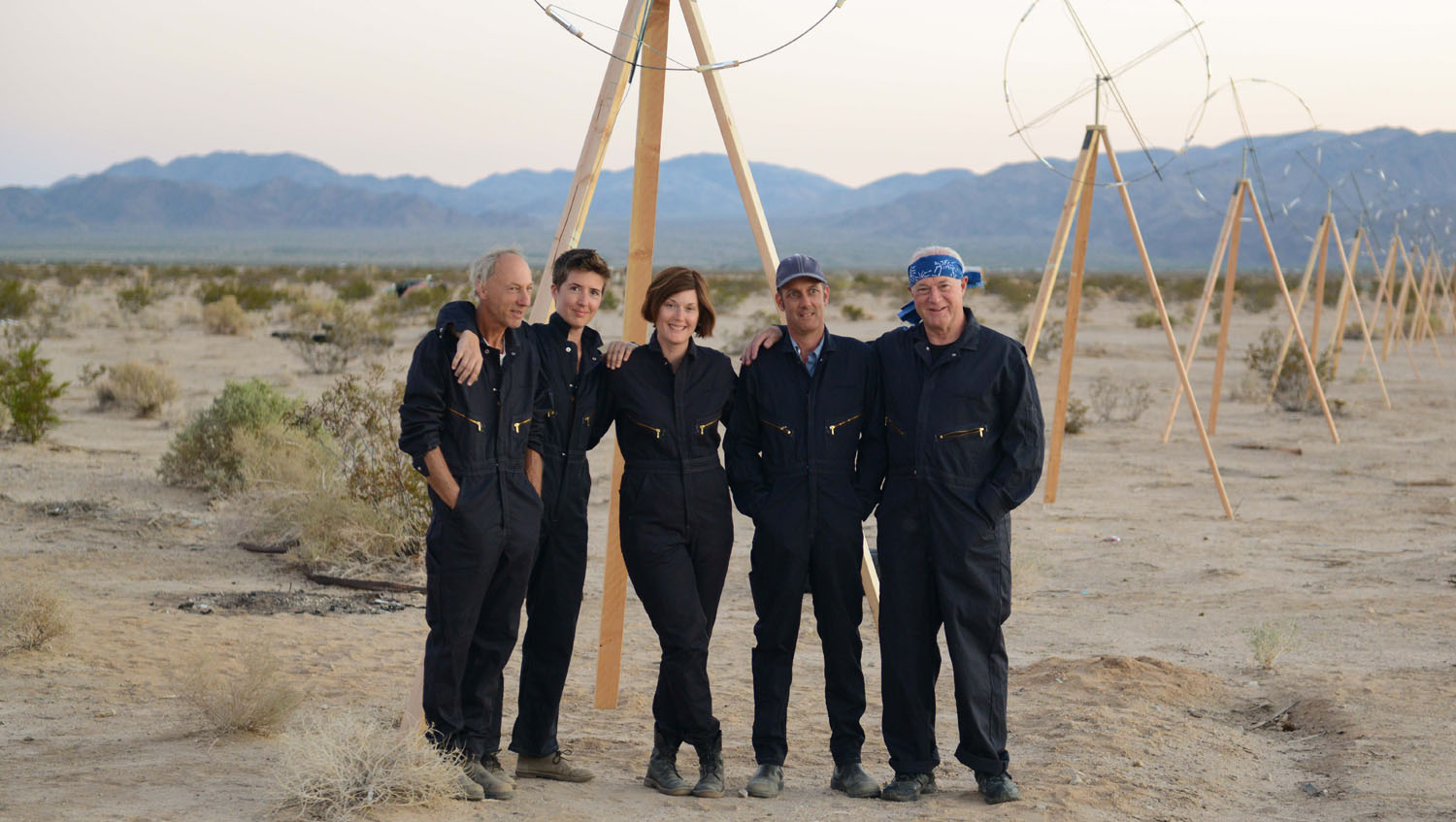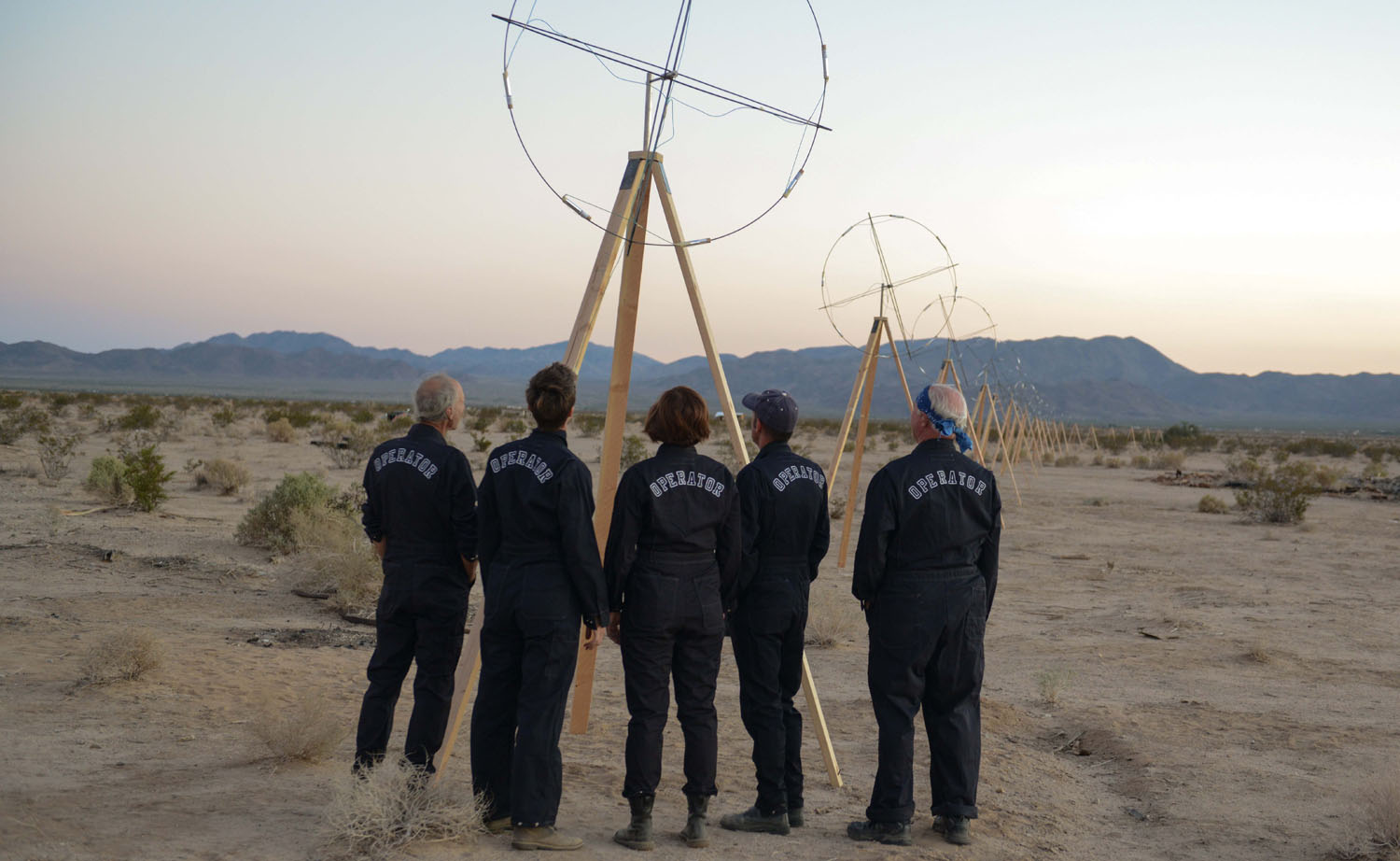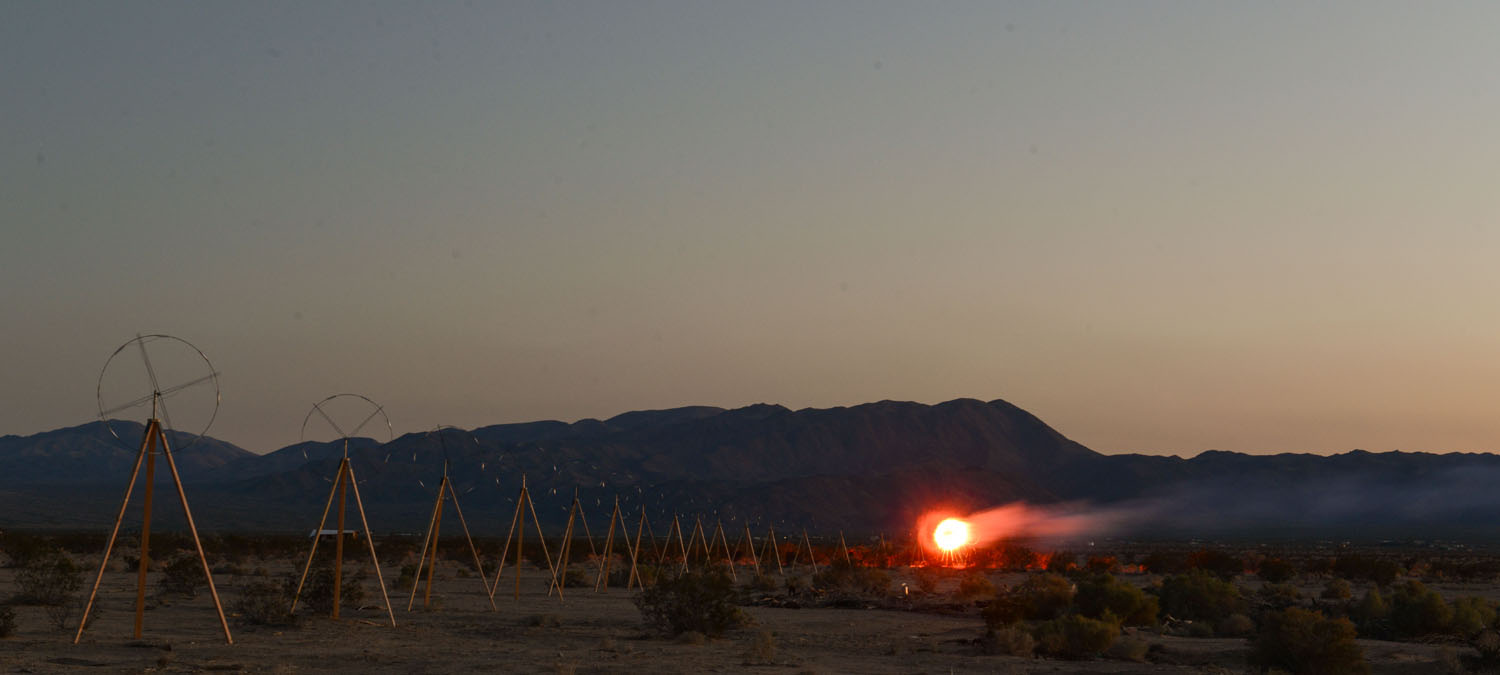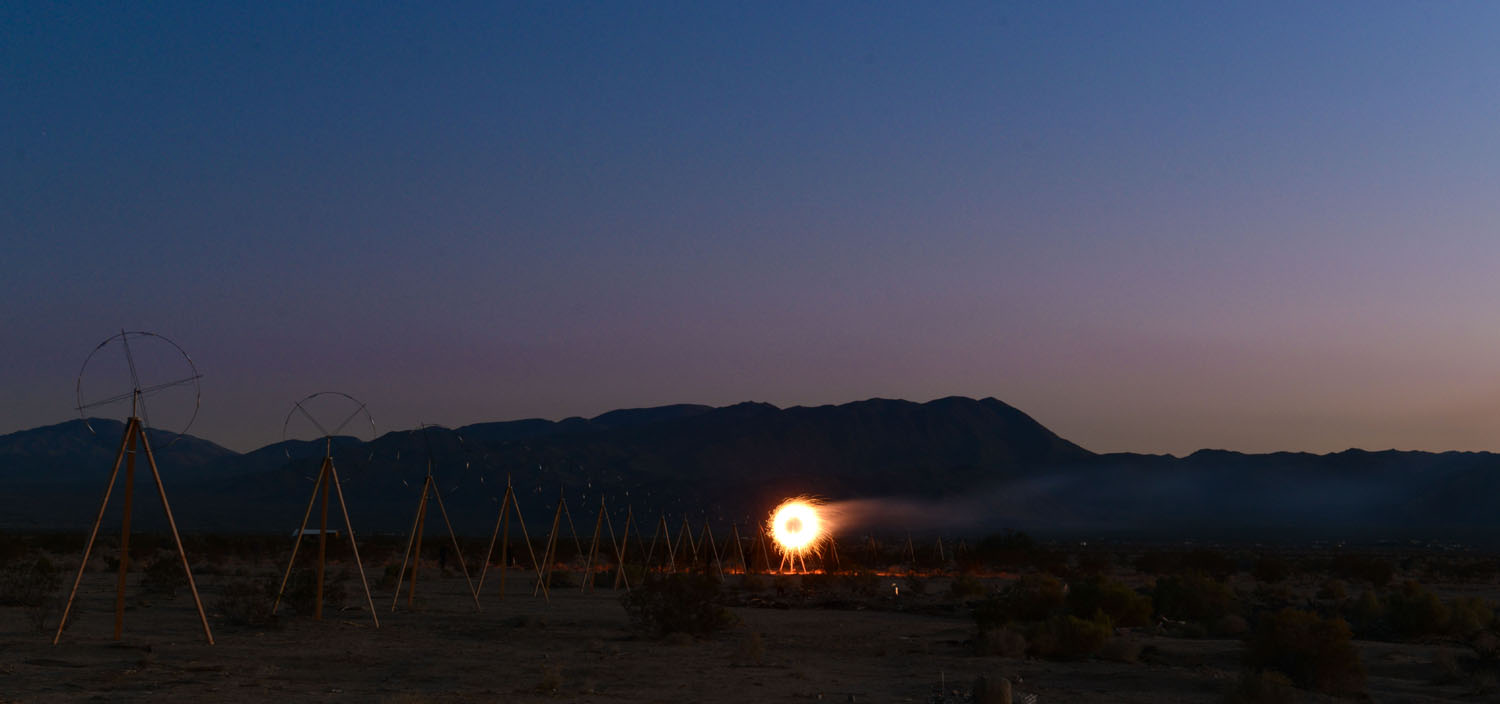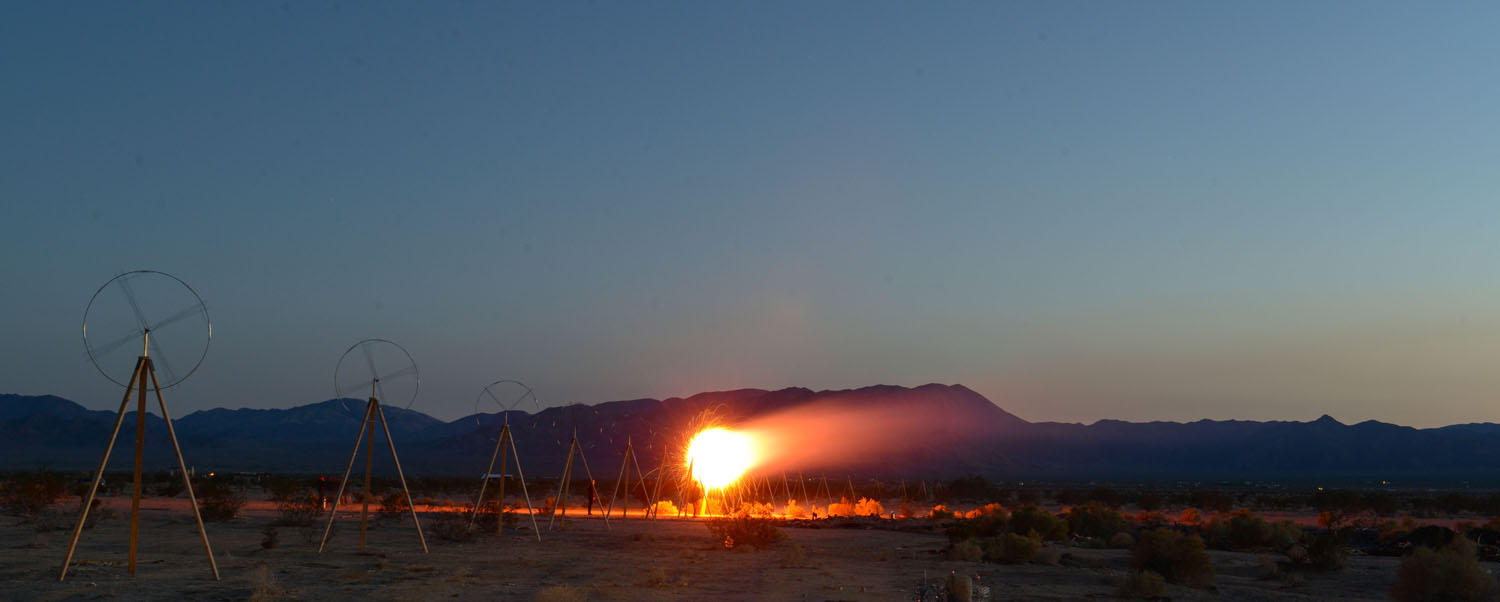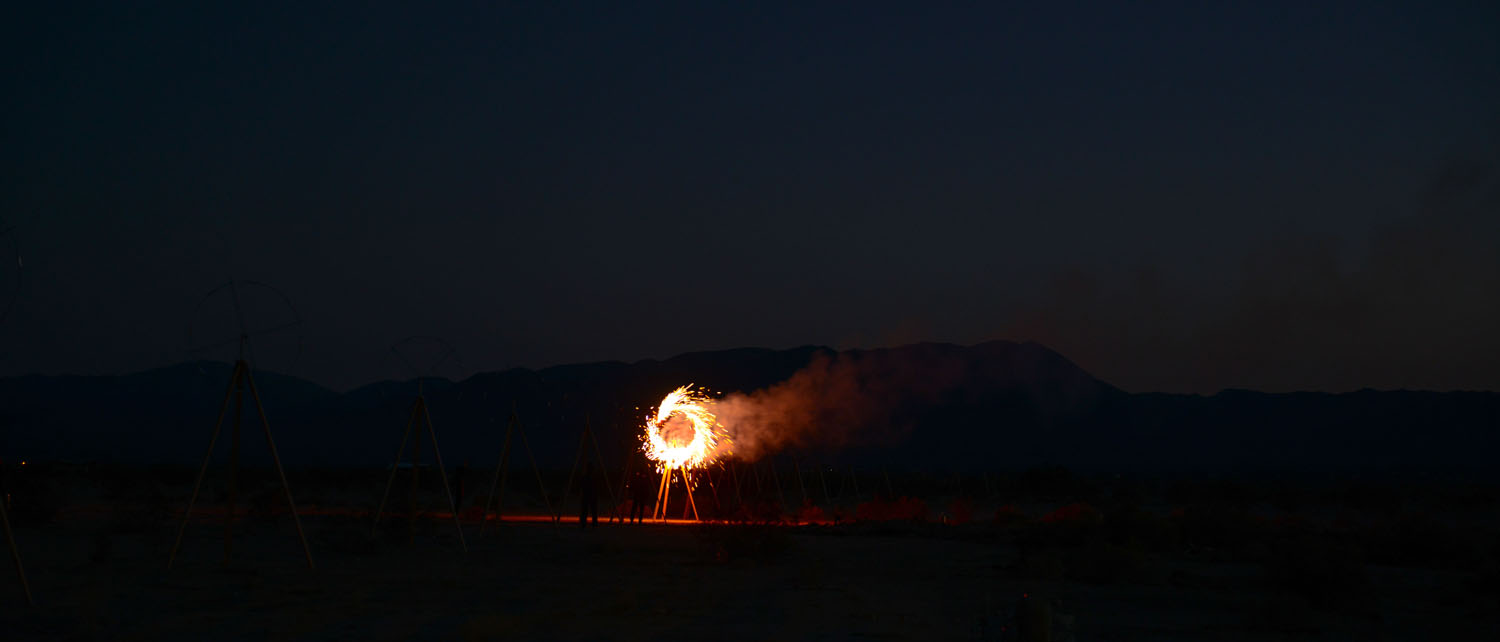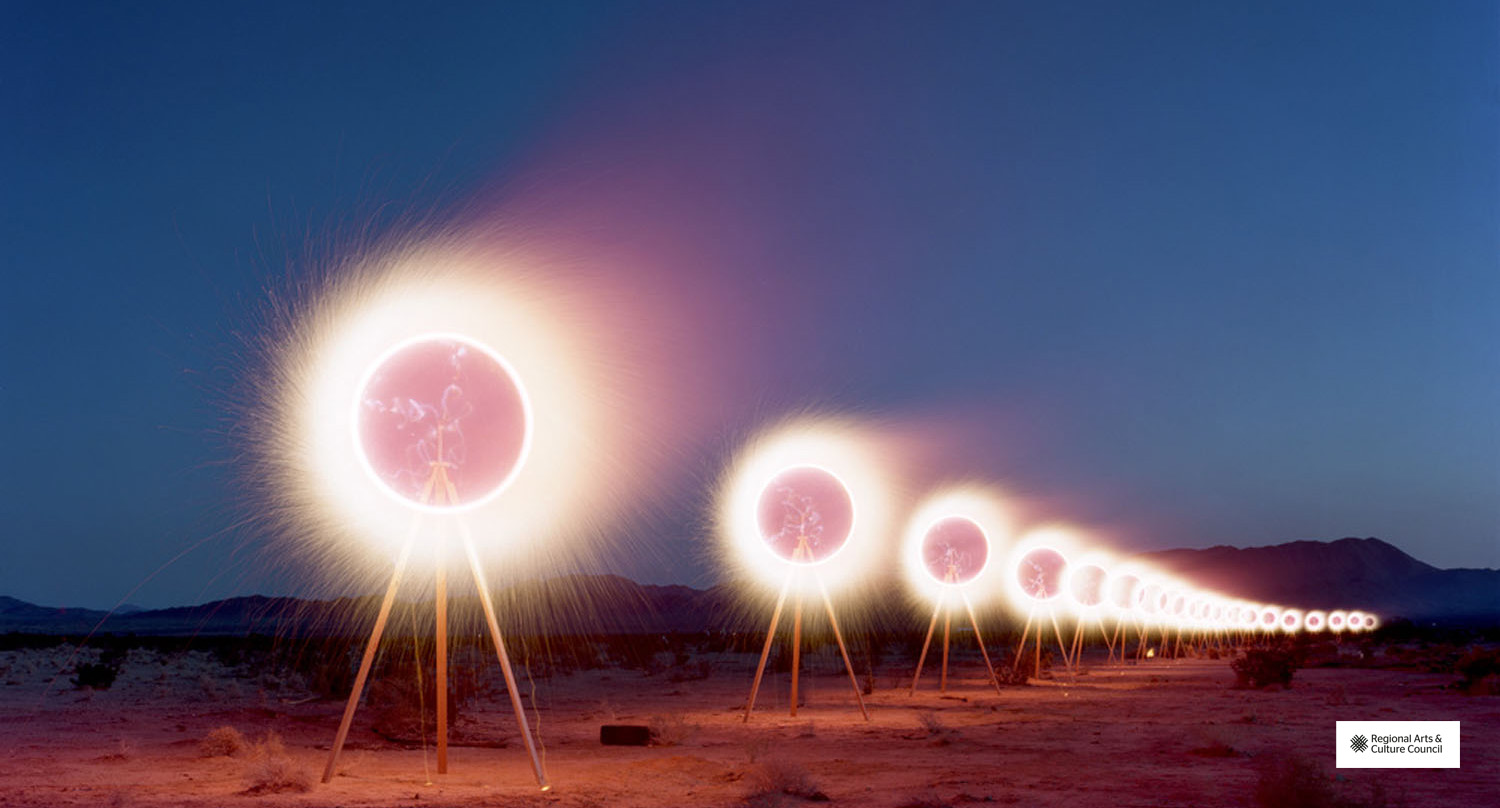 Array / High Desert Test Sites - October 2013
Array was a performance made up of three primary ingredients: a long array of spinning pinwheels, fireworks, and the desert sky. In the American West, the symbol of the pinwheel is evocative of the windmills of the old west and the wind turbines that dominate growing portions of open space in the new west. As the sun dips below the horizon and the sky gets fancy, the light show began in the distance moving pinwheel by pinwheel towards the audience. In their brief moment of glory, the blazing pinwheels demonstrated the persistence with which we try to harness, mimic and out-shine the natural world, and the (sometimes admirable) futility of our attempts.
This incredible time lapse photo was taken by Peter Bohler over the 10 minute duration of the piece.
An amazing video by Tyler Graim showing several artworks from the first few days of the High Desert Test Sites 2013 Biennial. Array was performed as part of the opening night festivities. The show took place in back of The Palms Restaurant and Bar in Wonder Valley, about 25 miles northeast of Joshua Tree.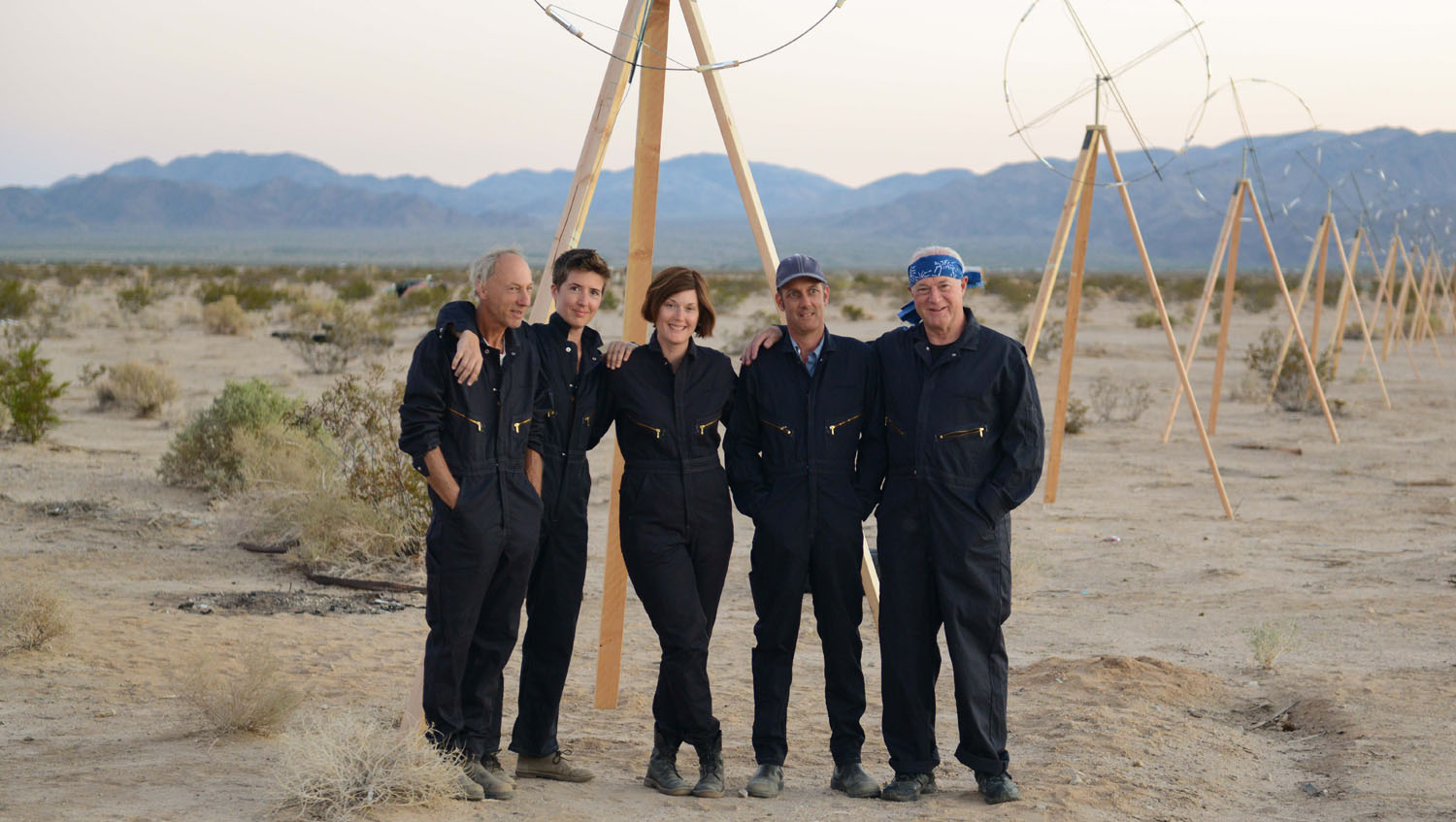 Array was imagined and created with long-time collaborators Jim Kanter and Marisa Frantz (left) under the name Dark:30. The project would not have been possible without the help of family and friends, like Colin Zaug and Steve Frantz (right) and the generosity of the Sibley and Doshi families who let us use their land for the performance.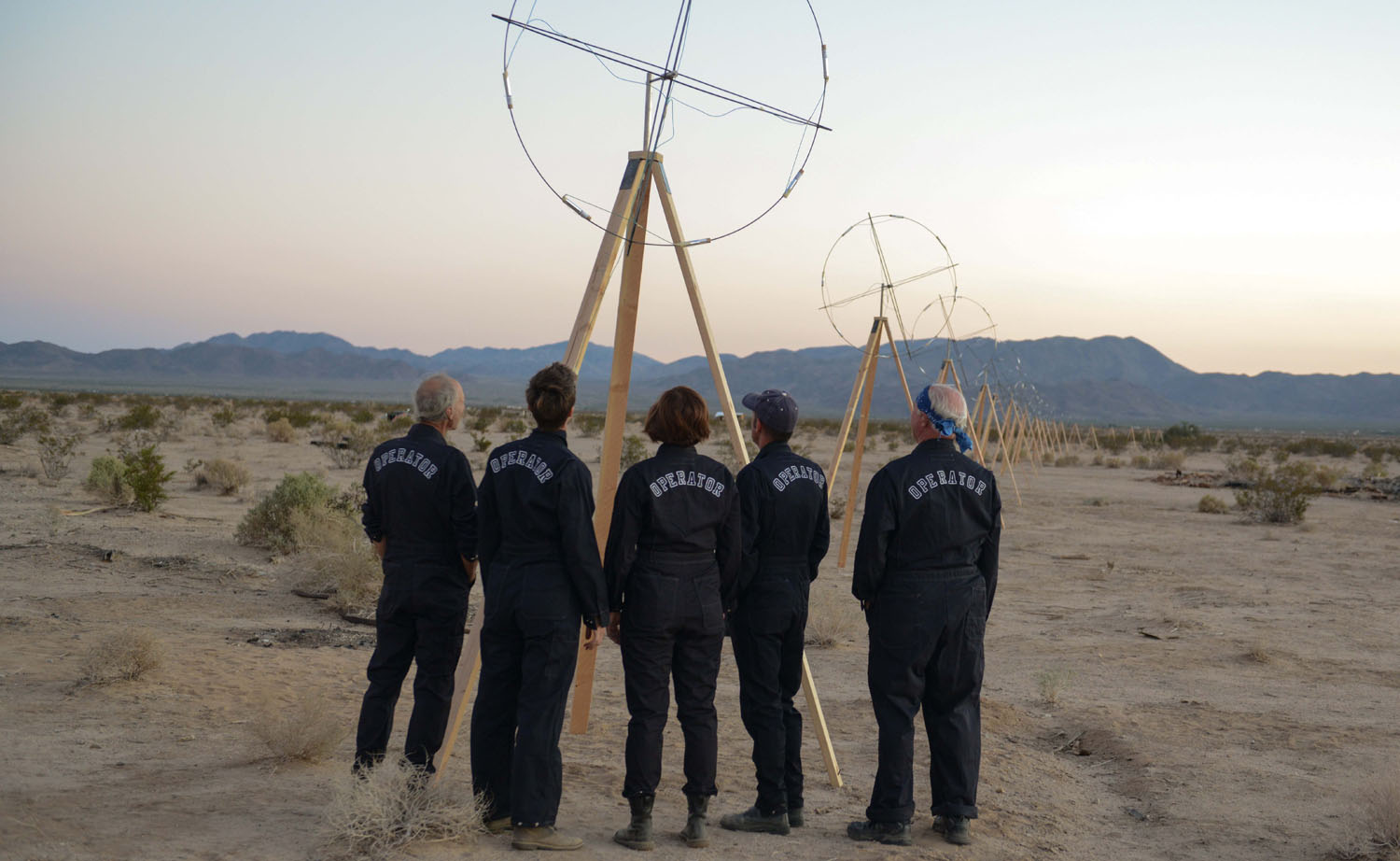 Operator uniforms designed by M. Frantz.